Interior Storage Solutions
With the Adventure Coachworks line up, you can expect the highest quality materials combined with beautiful craftsmanship and the latest technology. All of it designed to elevate your adventures and travel experiences.
Whether you're camping in a provincial or state park, or you've set out on a cross-continental adventure, our interiors will make the journey that much more comfortable and organized.
Our team brings with it decades of experience in carpentry, and dozens of completed van and SUV/truck conversions. The goal is to build lasting, quality solutions that will make your travel easier and more fun!
Email us for your next project.
Modular - Shippable Kits
Coming Winter 2023/24
Hard at work designing and testing the next set of products that will be fully modular and flat pack. Wherever you are in the USA or Canada, we can ship them to you!
Custom Upholstery
Custom upholstery services for any vehicle, tent, or trailer, whether you need a small cushion or a multi-piece set that has fun cutouts and angles, send us your idea and we'll make it happen.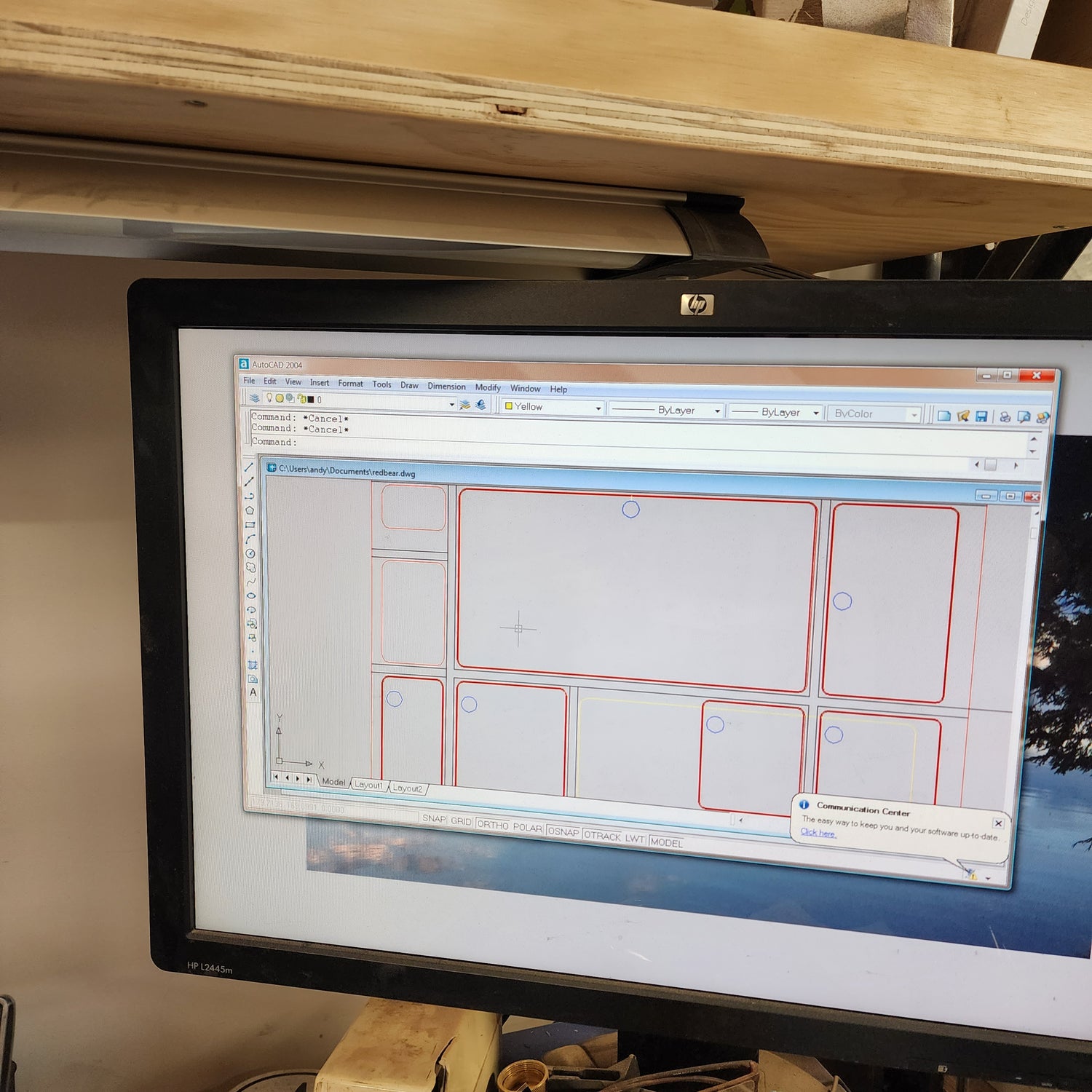 CAD Designed
All of our products are meticulously designed in CAD, physically tested and prototyped in the specific trucks they are meant for.
Birch Ply
To ensure a high quality product, start with a high quality material, our storage solutions are all made with top of the line Birch plywood, to ensure a long lasting and durable interior.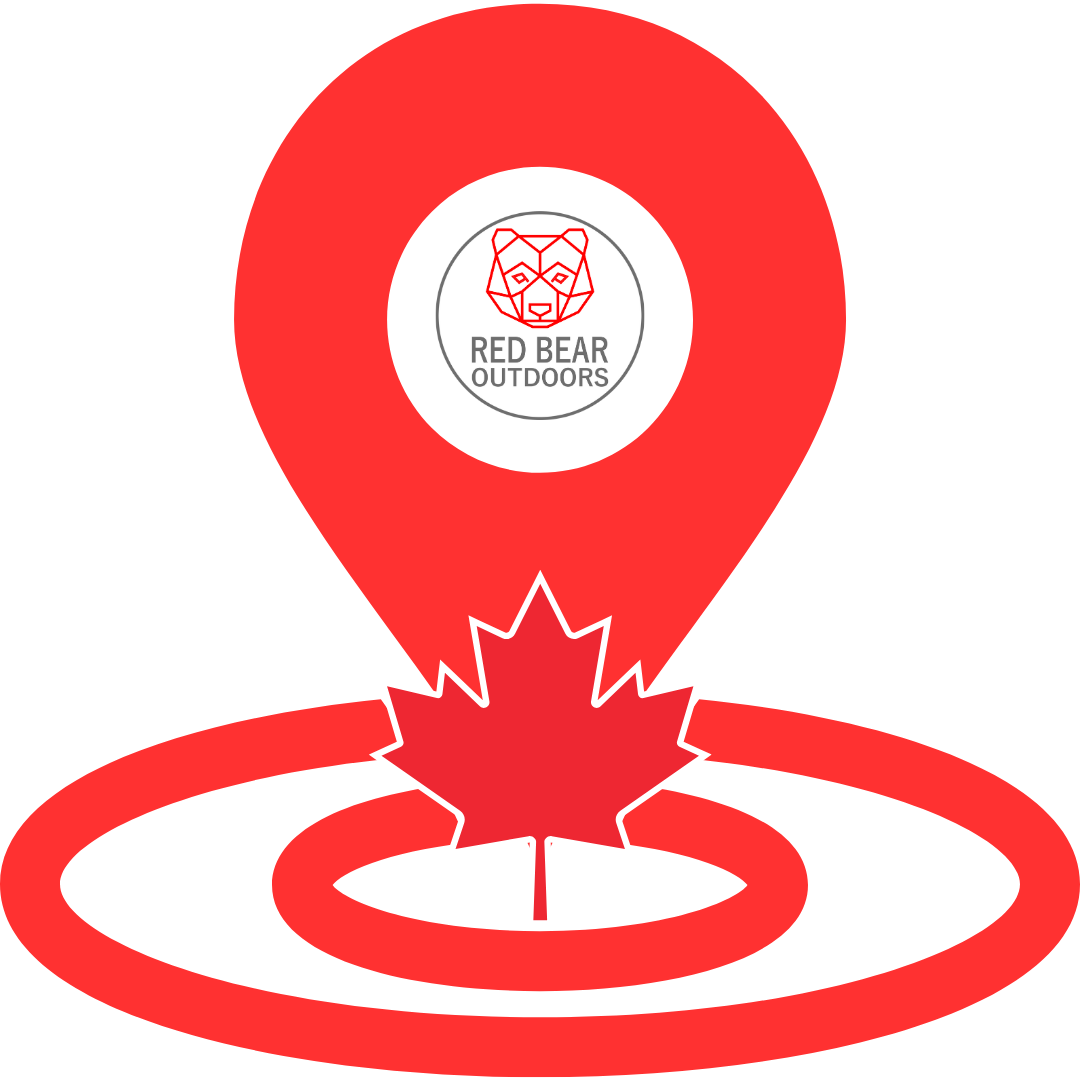 Locally Made
Whether its our panels, cabinets, finishes, or cushions, everything is planned, designed, cut, drilled, sanded, assembled, painted, sewn, and stitched right here in Ontario, Canada.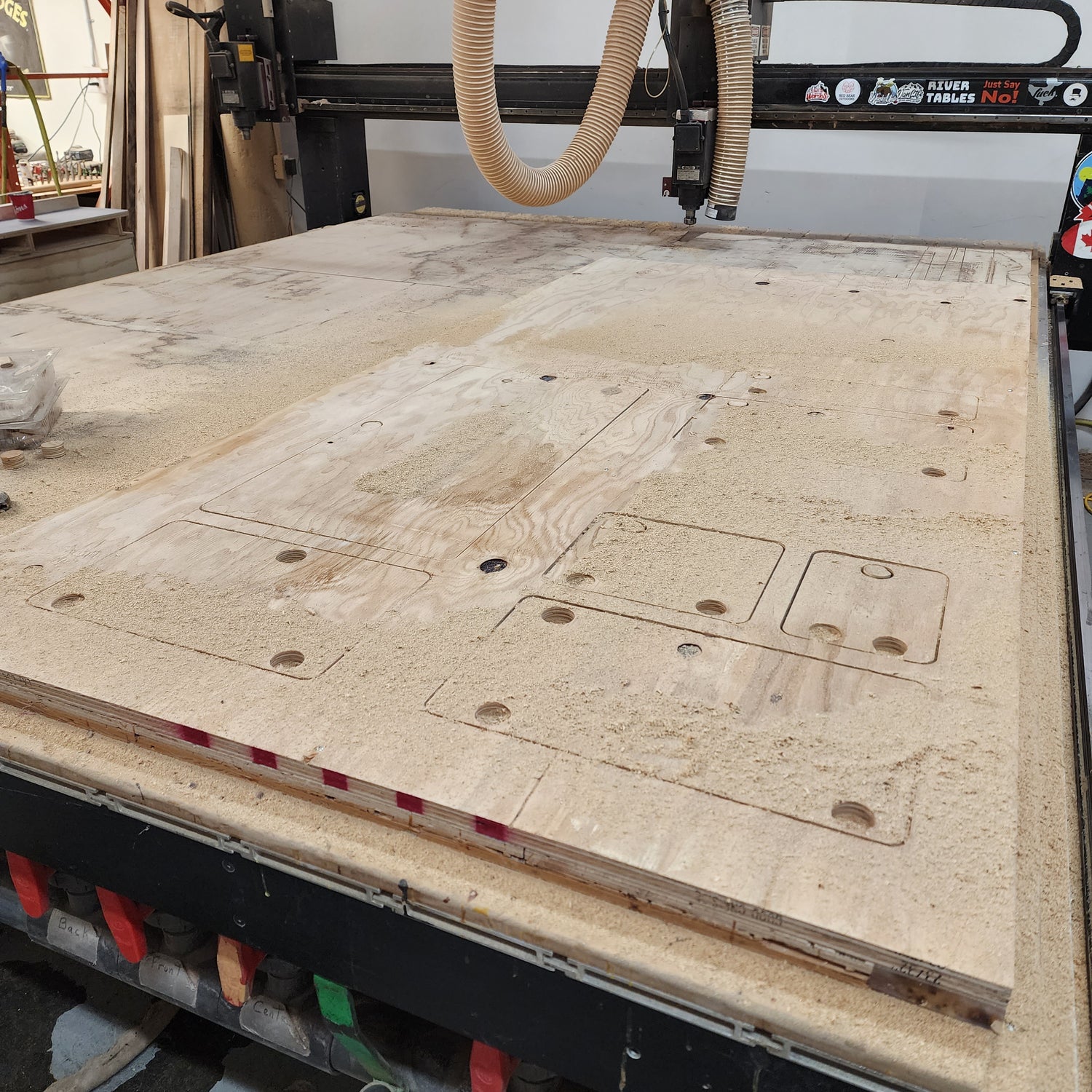 CNC Machined
Every piece is cut and routed by a CNC machine, making sure that all units come out identically and perfectly fit together, every time.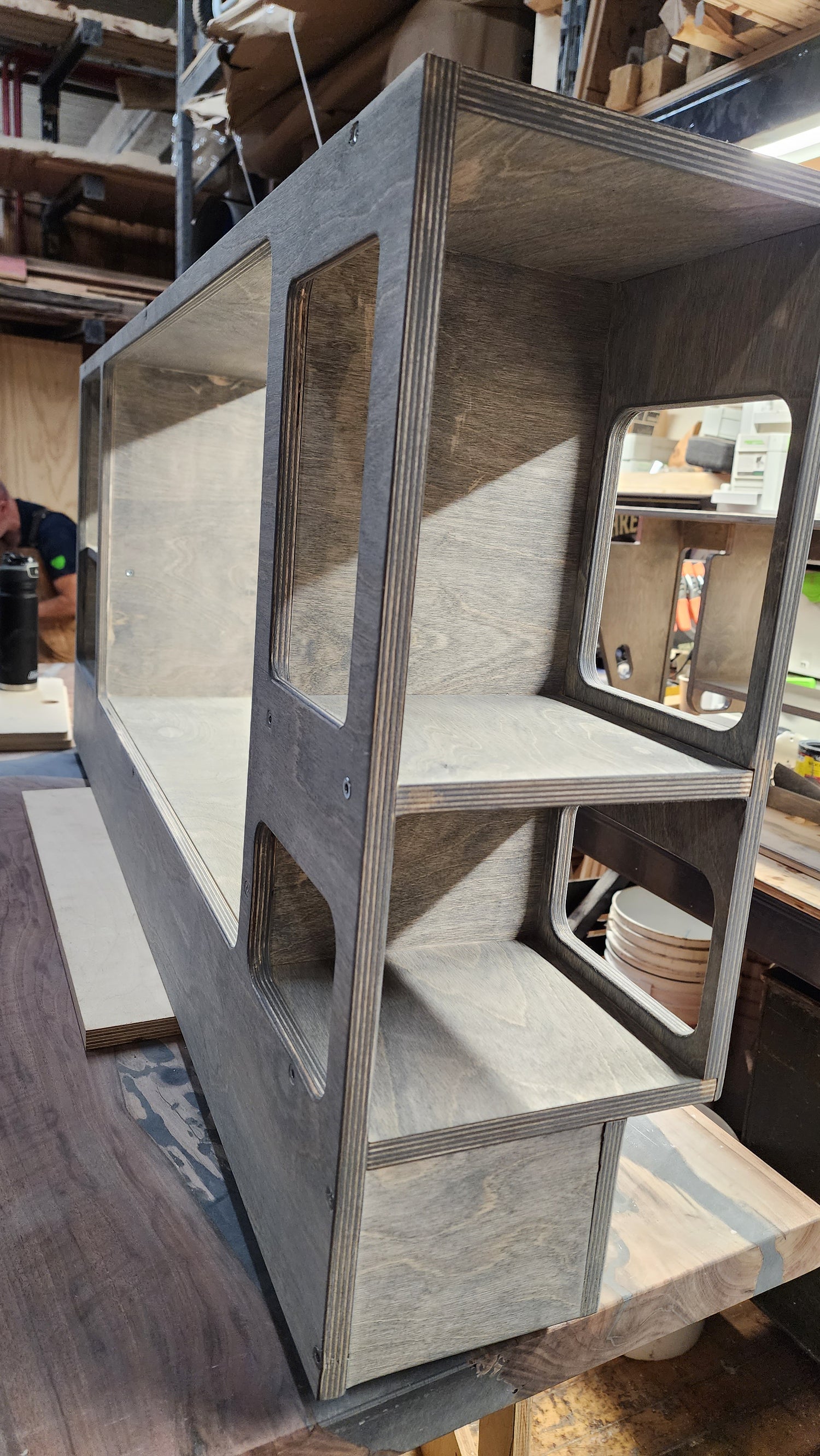 Uniquely Finished
You choose your finish! Whether it's a beautiful coloured stain, a clearcoat to keep the natural wood look, marine grade carpeting, or Raptor Liner, your platform will look and feel to your spec.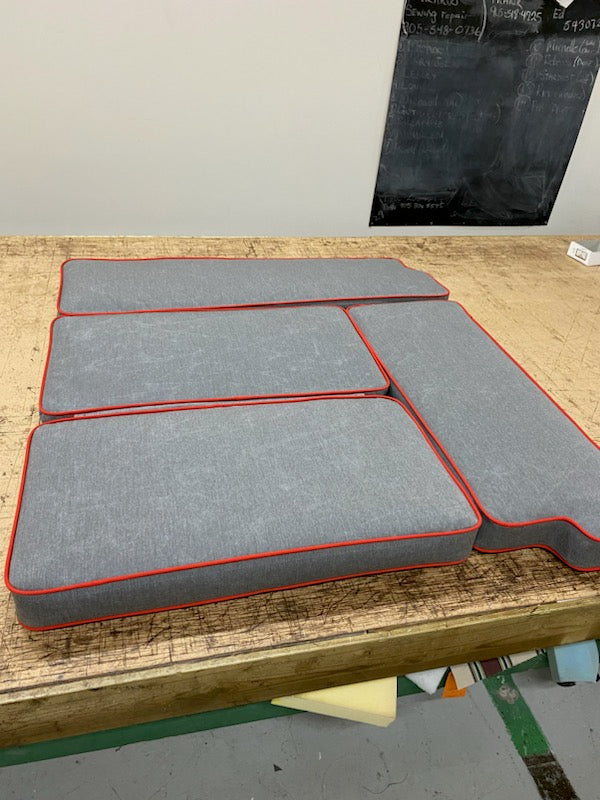 Plush Upholstery
We offer multiple options when it comes to choosing your mattresses and cushions, both in colour and foam thickness.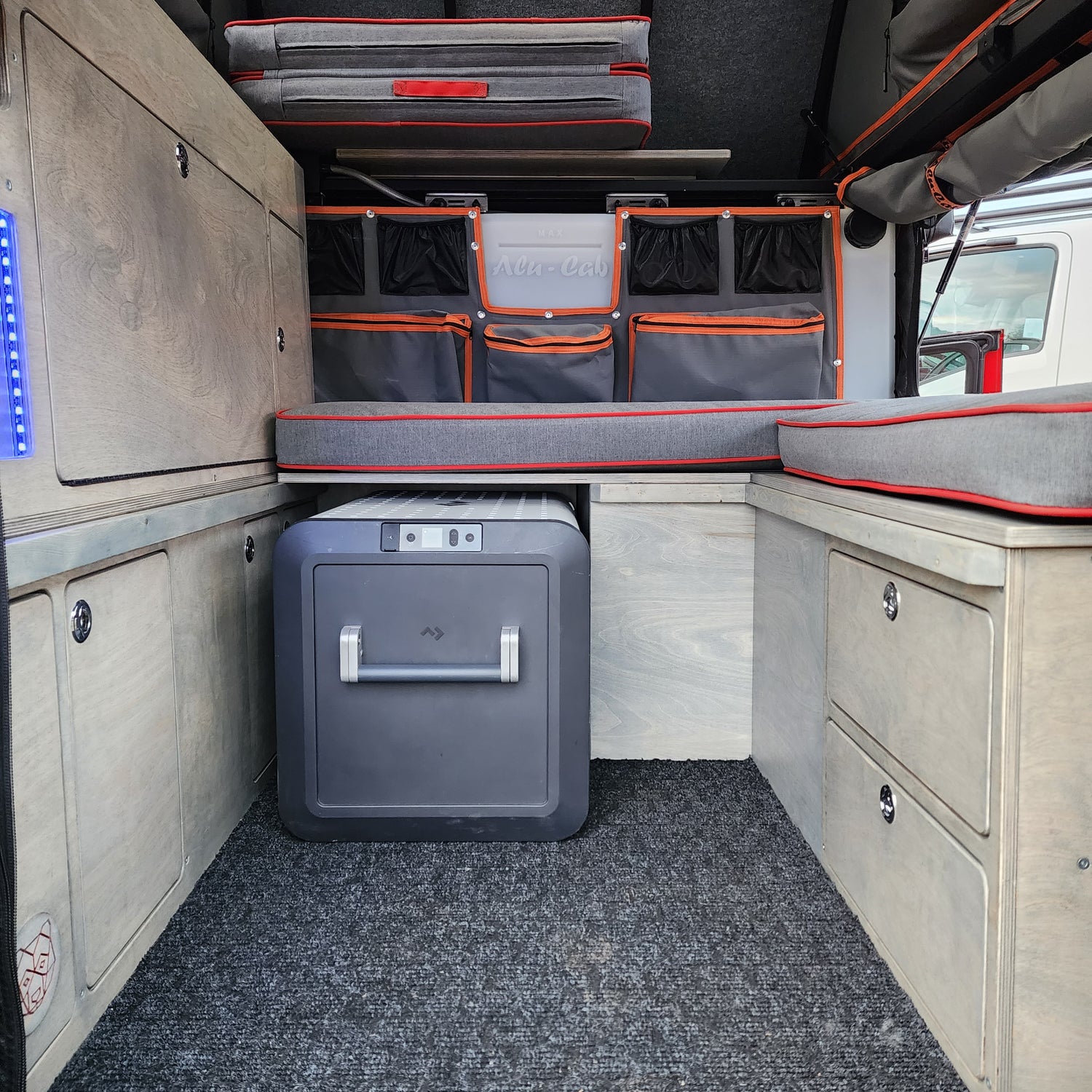 Solutions That Work
Storage cabinets, fridge sliders, movable sleeping platforms, drawers, hidden tables, seat deletes, and so much more! Whatever your interior needs are, we have you covered.
Get in touch with us to plan your interior solution project!